Please note some of our customers:


Metro Cash & Carry Romania SRL
Dante International SA - eMag
Avenir Telecom SA - magazinele Internity
Compania Municipala Parking Bucuresti
Orbico SRL – IQOS
McDonald's Romania SRL
Brick Depot SRL – magazine Lego
Fan Courier Express SRL
Muzeul National Cotroceni
Muzeul National de Istorie a Romaniei
Lidl Discount SRL
Oney Finances SRL
Amrest Coffee SRL – Cafenele Sturbucks
C.N.A.D.N.R. SA
Euromaster Tyres & Services Romania SA
Leroy Merlin Romania SRL
Panebo Gaz SRL – distributie butelii
H&M Hennes & Mauritz SRL – magazinele H&M
Praktiker Romania SRL
Heidi Romania SA
German Consulting SRL – Clinica Romgermed
Zooperkidz SRL – magazin Disney
Arca Press SRL – distributie presa
Folder Carpatica SRL – lant papetarii
Flanco Retail SA – magazinele Flanco
Arexim SA
Adidas Romania SRL – magazinele Adidas
L'Oreal Romania SRL
Cinema City Romania SRL
RCS & RDS SA
Laser Mania SRL
S & T Romania SRL
Crescendo International SRL
Focality SRL
Wizrom Software SRL
Field Star SRL
Cineplexx Romania SRL
Michelin Romania SA
Mezeluri Matis SRL – magazine alimentare
Cartofisserie SA – fast-food-uri Cartofisserie
Auto Albina SRL – magazine piese auto
Peek Cloppenburg SRL – magazin Peek and Cloppemburg
Preturi Pentru Tine SRL – lant magazine
Silva Group Logistic SRL – vanzare brazi
LS Retail Travel SRL – magazinele Inmedio
Gloria Jeans SRL – cafenele
MD New Fashion SRL – magazin Luisa Spagnoli
Global Eye Investments SRL - magazin Burberry
Alia Textil SRL – magazine Lachez
Fashion Bazar SRL – magazine ID Sarrieri
Sport Couture SRL – magazine franciza Adidas
New Link SRL - magazine Sony Center
Socatex Romania SRL - magazinele Promod
Carrefour Romania SA
Tarom SA
Wizzair SA
Blue Air SA
Covalact SA
Dorna SA
Interbrands Marketing & Distribution SA – distributie tutun
Societatea Companiilor Hoteliere Grand SRL - hotel Marriott
Avicarvil SRL – Magazine "La Provincia"
Ana si Cornel SA – lant magazine mezeluri
R SRL - ziarul Romania Libera
Cumpana SA
La Fantana SRL
Avicola Bucuresti SA
Avicola Buzau SA
Mercedes-Benz Romania SRL
Scania Romania SA
AAA Auto SRL
Porsche Romania SRL
Auto Italia Showroom SRL
New Koppel Romania SRL – inchirieri masini
Auto Cobalcescu SRL
Swarovski Romania SRL
Triton SRL
Elvila SA
Neoset SA
Orange Romania SA
Lafarge Betoane SA
Lafarge Agregate Betoane SA
Carpat Beton SA
Carpat Agregate SA
Carpat Cement Holding SA
MaxBet SA – case de pariuri
Admiral SA – case de pariuri
GS Bet SA – case de pariuri
Luxor Bets Sport SRL - case de pariuri
Beraria H SRL
Cafenele 5 to Go
BancPost SA
Radisson Blu Hotel 

Aeroportul Mihail Kogalniceanu Constanta
Posta Romana
Televiziunea Romana
Parlamentul Romaniei – Camera Deputatilor
Senatul Romaniei
Directia Generala de Politie a Municipiului Bucuresti
Inspectoratul de Politie al judetului Calarasi
Inspectoratul de Politie al judetului Buzau
Ministerul Justitiei
Ministerul Justitiei - Complexul "Flamingo" Eforie Sud
Ministerul Afacerilor Interne
M.A.I. – Directia Economico-Administrativa
Monitorul Oficial al Municipiului Bucuresti
Regia Nationala a Padurilor Romsilva RA - Bucuresti
Regia Nationala a Padurilor Romsilva RA - Sucursala Directia Silvica Vaslui
Regia Nationala a Padurilor Romsilva RA –Sucursala Directia Silvica Botosani
Camera de Comert, Industrie, Navigatie si Agricultura Constanta
Ambasada Chinei
Ambasada Austriei
Ambasada Libiei
Consiliul Britanic
Primaria Rasnov
Primaria Voluntari
Administratia Pietelor Sector 1
Administratia Pietelor Sector 4
Administratia Cimitirelor Bucuresti
Ejobs Group SA
Electroaparataj SA
Automecanica SA
Energobet SA
Kober SA
Baumax Romania SRL
Sabcon SA – tamplarie PVC
Autovit SA – targ auto
Unix Auto SRL – magazine piese auto
Shoebox Product Romania SRL – magazinele Office Shoes
Smith & Smith SRL - transfer de bani
Far Est SRL
Angst SRL
Artex Services SRL - Restaurant Antipa
Hard Rock Midi Development SRL - restaurant Hard Rock Cafe
Atlantic Restaurant System SRL – restaurant Burger King
Taverna Sarbului SRL – restaurante Taverna Sarbului
Tratoria Il Calcio SRL – restaurante Tratoria Il Calcio
American Restaurant System SRL – restaurantele Pizza Hut
Toan's Vietnam SRL - restaurante
Moulin Door SRL – brutariile Paul
Fuchs Condimente SRL
Radacini Motors SRL – dealer auto
Fotbal Club Steaua Bucuresti SA
Clubul Sportiv Dinamo Bucuresti
Federatia Romana de Fotbal
Asociatia Mai Mult Verde – centre inchirieri biciclete Cicloteque
Asociatia Romana Antisida
Spital General C.F. Simeria
Med Life SA
Medsana Bucharest Medical center SRL
Ambulanta BGS Medial Unit SRL
Ama Medical Clinic SRL - centru medical
Spitalul Coltea
Centrul Medical Dr. Nicolae Kretzulescu
Centrul Medical Polimed SRL
Urgent Farm SRL - farmacii
Bil Light Grup SRL - magazinele Lux & Luce
Tamilia Tex Impex SRL – magazin de mobila
Apolonia Consult SRL – restaurante La Zamfir
Pui de Urs SRL – restaurant Pui de Urs
Vanmoritz Grup SRL – restaurant Oktoberfest
Helen Chris SRL - restaurant Decebal
Old Nick Bar SRL – pub-uri
Zvon Caffe SRL - cafenele
Spring Prod Com SRL – Restaurante Spring Time
Libanese Food SRL – restaurant in Sun Plaza
Cucina Di Fabio SRL – pizzerie
Aventura Parc SRL
Louis Vitton Romania SRL
Villeroy & Boch SRL
Alpin 57 Lux SRL – distributie inghetata
Tonis Trade SRL
Belladonna Concept SRL – farmaciile Belladona
2IB Farm SRL - farmacii
Romfarm Comexim SRL – farmaciile Romfarm
Perfect Vision SRL – magazine optica medicala
Eboda Distribution SRL – producator tablete
Clubul Diplomatic SRL
Eastern Europen Food SA
Star Foods E.M. SRL – Pepsico Romania
Partidul Democrat Liberal
Registrul Auto Roman
Unitatea Militara Nr.067
Societatea Comerciala de Producere a Energie Electrice in hidrocentrale " Hidroelectrica" SA
Societatea Cooperativa Mestesugareasca Automecanica SCM
Banca Cooperatista Tarnaveni
Autoritatea Nationala Pentru Administratie si Reglementare in Comunicatii
Societatea Comerciala de Exploatare a Vagoanelor de Dormit, Cuseta, Restaurant si Bar CFR
Metrorex SA
General Turbo SA – fabrica turbine electrice
ArcelorMittal Construction Romania SA
Germanos Telecom Romania SA
Luzan Logistic SRL
Editura Didactica si Pedagogica RA
Grup Editorial Litera SRL
Editura Universitara SRL
Editura Adrian Paunescu SRL
Editura Readers Digest SRL
Editura Orfeu 2000 SRL
Editura Paralela 45 SA
Leonardo SRL
Electroarges SA
Remat Vest SA
Distrigaz Sud SA
Energomontaj SA
Cet SA Braila
Traditional Food SRL – magazine alimentare "La Plescoi"
Taxi Leone SRL
Parcaj Subteran Intercontinental SRL
Tuv Austria Romania SRL
Serico SA
Lasserberger SA
Decorativa SA
Mecanica Fina SA
Vitrocim SA
Romaqua Group SA
Mercury 360 Communications SRL
Schneider Motors Impex SRL
Paralela 45 Turism SRL
Livone Tenis Club – club sportiv "Ilie Nastase"
Kinder Magic Store SRL
Cafeneaua Smardan SRL
Twins Café SRL - Club Fratelli
Evobus Romania SRL
Whirlpool Romania SRL
Ariston Thermo Romania SRL
Home Art Galleria SA – magazinele Bellagio Casa
Clipe Dulci Prodimpex SRL - cofetarii
UPS Romania
Studiourile Media Pro
Academia de Studii Economice Bucuresti
Universitatea Tehnica de Constructii Bucuresti
Universitatea Politehnica Bucuresti
Universitatea de Medicina si Farmacie Craiova
Universitatea Hyperion
Fundatia Universitara Hyperion
Fundatia Teatrul Act
Teatru Tandarica
SC Galeriile de Arta Orizont SRL
Institutul Geologic al Romaniei
Complexul Muzeal de Stiinte ale Naturii
Compania de Administrare a Domeniului Bran
Societatea Nationala de Transport Feroviar de Calatori CFR – Calatori SA
Casa Judeteana de Pensii si alte Drepturi de Asigurari Sociale
Compania Nationala Romarm SA
Bilancia Exim SRL
Procer Company SA
Euro Auto Plastic Systems SA – Faurecia - Producator piese auto
Troleibuzul SA
King Spedition SRL
Dragon Star Curier SRL
GHP Management – magazinele Gerard Darel
Lider Pan SRL – fabrica si distributie panificatie
Dry Cleaning SRL – curatatoriile de haine 5aSec
Alfacapital SRL – magazin iCentre reseller Apple
Q'Net International SRL

And many more...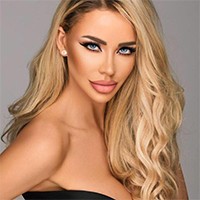 Am ales Sedona pentru serviciile care au completat achizitia casei de marcat si care mi-au acordat timp, pe care vreau sa-l investesc in business si in ceea ce imi place.
Sedona s-a ocupat de toti pasii de punere in functiune a casei de marcat, de la completarea dosarelor pana la depunerea lor la institutiile de stat. Apreciez modul in care au lucrat si ma bucur ca am ales aceasta colaborare.
bianca-dragusanu.ro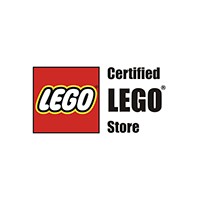 Am ales sa lucram cu Sedona pentru ca au abordat nevoile magazinelor noastre intr-un mod diferit, acordand consultanta personalizata. Pe langa ajutor in alegerea solutiei optime, am primit asistenta in conectarea sistemului POS la programul ERP pe care il folosim. Recomand Sedona pentru ca implicarea lor s-a tradus in oferirea unei experiente placute la cumparaturi clientilor nostri. brickdepot.ro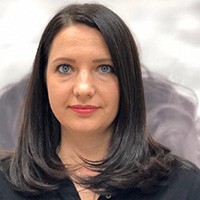 Pentru un salon de infrumusetare a carui activitate include si vanzarea de produse cosmetice, am considerat ca este nevoie de o solutie integrata de gestiune fiscala. Este motivul pentru care am ales Sedona, care ne-a ajutat nu doar cu alegerea si punerea in functiune a casei de marcat, ci si cu un soft creat pentru optimizarea vanzarilor si realizarea contabilitatii primare.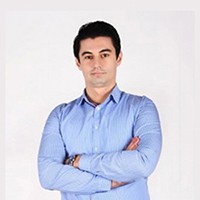 Am inceput in 2006 cu un singur magazin si cea mai simpla casa de marcat, iar azi avem peste 150 de magazine in Romania si Republica Moldova, toate dotate cu sisteme POS performante interconectate. Sedona ne-a oferit echipamente si programe potrivite, servicii profesionale si preturi accesibile: acestea sunt motivele pentru care ne sunt parteneri si astazi. ppt.ro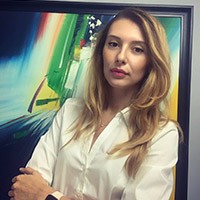 The entire logistics process was a fast and very short one considering the implementation time, and now we are sure that the activity of our company is assured due to the technical support we benefit from. The results of this collaboration have shown us that Sedona is the perfect choice for our needs. We would like to thank them in this way and we warmly recommend them for their efficiency and promptness.
https://www.fivemassage.ro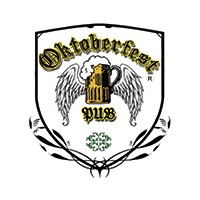 Compania noastra e activa aproape non-stop, ceea ce inseamna ca folosim echipamentele fiscale la capacitate maxima, cat si cantitati insemnate de consumabile. Lucram cu Sedona de mai bine de 5 ani si stim ca la ei gasim cele mai accesibile role de hartie, care, impreuna cu sistemul POS, ne permit sa fim rentabili. Trei motive pentru care aleg mereu Sedona: diversitatea produselor, promptitudine in livrare si profesionalism.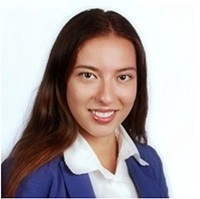 Comercializam in Romania produsele Skin79 pe diverse cai: online, in magazin fizic, la targuri si expozitii. Reprezentantii Sedona m-au ajutat cu implementarea unui sistem integrat de vanzare si gestiune, precum si cu o solutie practica si moderna pentru comertul ambulant. skin79.ro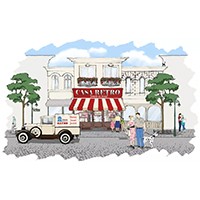 Recomand Sedona pentru modul de gestionare a contractului de service si pentru profesionalismul echipei de suport, care a fost mereu prompta si a intervenit suplimentar de cate ori fost nevoie, fara taxe aditionale. casaretro.ro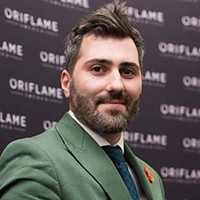 Am achiziționat de la Sedona anul trecut soluții complete pentru o rețea de 7 magazine, sunt extraordinar de mulțumit atât de partea de soft cat și de partea de customer service. Softul este foarte practic și ușor de utilizat, îți oferă orice informații dorești la orice ora și individual pe locații, plus ca face și partea de contabilitate primara aproape singur. Am achiziționat și Sedona Eye (aplicația de mobil), aceasta fiind oarecum "personalizata" la cerintele/nevoile mele. Fiind mai mult plecat de la birou, vad pe telefon starea vânzărilor fiecărui magazin, produsele vândute și multe alte informații.
Mulțumesc echipei Sedona pentru implicarea de care a dat dovada în identificarea nevoilor mele și pentru calitatea serviciilor oferite.
Recomand cu căldură!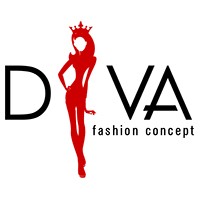 Am deschis patru magazine in Spania, in Barcelona, Madrid, Valencia si Alicante. Si, desi poate fi mai simplu sa lucrezi cu o firma locala, in acest domeniu selectia partenerilor iti poate garanta succesul sau esecul. Am ales Sedona in urma unor recomandari si am ales corect: dincolo de economiile pe care le-am facut, am gasit o solutie potrivita pentru noi si o modalitate practica de a colabora la distanta. Recomandam Sedona pentru flexibilitate si consultanta in alegerea solutiei optime. divazapatos.com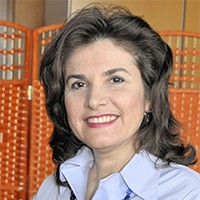 "Pentru mine cel mai important este sa am un singur contact pentru aparatura si program, fiindca ele trebuie sa functioneze unitar si permanent. Si, chiar daca magazinul nostru este in Drobeta-Turnu Severin, am ales sa lucram cu Sedona pentru profesionalismul lor in oferirea suportului direct. Desi am fi putut opta pentru un furnizor local, in decizia finala au contat pretul si modalitatea simpla de comanda, fiscalizarea inclusa si posibilitatea de asistenta ulterioara." www.ronileu.com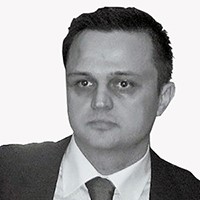 Am fost placut surprinsi sa gasim aplicatii de retail care pot fi folosite cu succes pe tablete si telefoane. Astfel, am testat aplicatia Sedona POS pe mai multe dispozitive si am decis sa o alegem, Sedona fiind printre primii furnizori din Romania cu aceasta initiativa. Acum vindem direct de pe tableta cu conectarea wireless a echipamentului fiscal si putem accesa rapoartele de care avem nevoie oriunde. Suntem incantati de colaborarea cu Sedona si ii recomandam cu incredere celor care vor o solutie moderna si eficienta. iCentre.ro