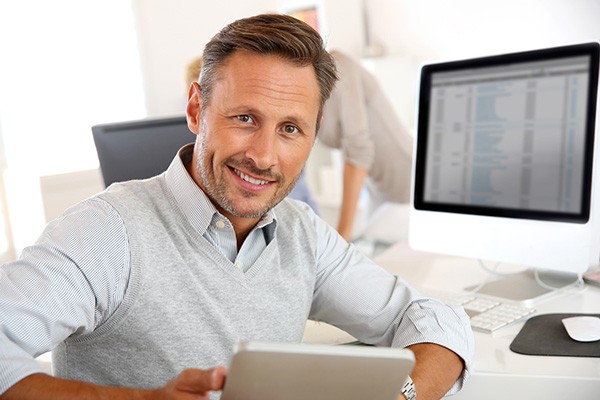 - POS System (Point of Sale) = System formed by special equipment and programs, which is used by retailers (shops, restaurants, fast food units, hotels, exchange offices, gas stations etc.) for transactions. Sometimes called "POP" (Point of Purchase), or "EPOS" (Electronic Point of Sale). These systems belong to a new generation of cash registers which offer advanced functionalities.

- Banking POS = Terminal that reads credit cards in order to facilitate the payment. It is also known as "bank terminal" or "EPOS".

- All-in-One POS = Computer built especially for use of transactions, consisting of a single unitary component. The screen and other computer components (hard disk, processor etc.) are in the same chassis. The latest models of "All-in-One POS" systems are equipped with touch-screen monitors. An important advantage of the "All-in-One POS" is the multiple communication ports for connecting a wide range of peripherals (barcode readers, printers etc.)

POS Printer = Compact printer used for printing non-fiscal receipts, such as: orders to restaurant sections, tickets, discount coupons etc. Most of the times, they are thermal printers (without ribbon), but there are also thermal transfer printers (with ribbon). The width of the printed receipt varies between 2 inch / 56 mm and 4 inch / 112 mm.
RFID (Radio-Frequency Identification) Labels = Labels that contain circuits, in various forms and sizes, that are used in Retail and other industries like: animal farms, factories, warehouses, logistics etc. There are two types of RFID labels:
- Passive -> They don't contain batteries; they are activated by the radio waves of the device that reads them.
- Active -> They contain a small battery that allows detection (reading) from a larger distance.

- AMEF (Fiscal Electronic Register Device) = A generic term in Romania for all the devices equipped with fiscal memory, such as cash registers or fiscal printers.
- ECR (Electronic Cash Register) = International abreviation for classic electronic cash register, that does not include touch-screen, POS software or other POS components.

- Fiscal Printer = Printer equipped with fiscal memory, which can run the command only from a PC. It comes together with a customer display. Sometimes, the term "fiscal printer" is used for any device that emits tax bills, "fiscal printers" and "cash".

- Fiscalization = Transferring a fiscal system (cash register or fiscal printer) in tax work, which records all transactions in the fiscal memory. Fiscalization is a process that involves obtaining a document from the state authorities and programming device, according to law, by a technician.
Electronic Journal = Memory in the cash register that records all the receipts the device emits.
Fiscal Memory = Memory in the cash register that records the daily totals.

- Customer Display Device = A device which looks like a "T" letter and displays information about the current transaction to the customer. These devices are usually equipped with two 20-character text lines.

- Front-Office = The sale and management system located and dedicated for customers. Components of the "Front-Office": POS system, scales for sale, application software which is installed on the POS system etc.

- Back-Office = The sale and management system located in the back of the store (in the reception office and freight). Components of "Back-Office": ordinary computer, scales for receiving goods, the management software, terminal inventory, label printer etc.

- mPOS (Mobile Point of Sale) = Mobile system formed by equipment (smartphone, tablet or a special wireless device) and software, which is used by retailers for transactions.

- PCI (Payment Card Industry) = The organisations within the financial industry that govern the use of all electronic payment types.

- NFC (Near Field Communication) = Wireless technology that allows the data transfer between two devices in close proximity (e.g. phone or tablet).

- mCommerce (Mobile Commerce) = The mobile ecosystem created by online stores and the buyers that acquire products and services from their mobile devices (e.g. phone or tablet).

- mP2P (Mobile Peer-to-Peer) = Data transfer within a P2P network created by a mobile application.

- EMV (Europay Mastercard and Visa) = Global security standard for cards, payment terminals and the automated teller machines that accept them.

- IoT (Internet of Things) = A generic term for any smart electronic device, connected to the internet.